Signals Intelligence Systems
Signals Intelligence Systems
Clear Views
Our signals intelligence (SIGINT) innovations clarify the operational landscape with modern detection software, geolocation services, and advanced data visualization to improve situational awareness.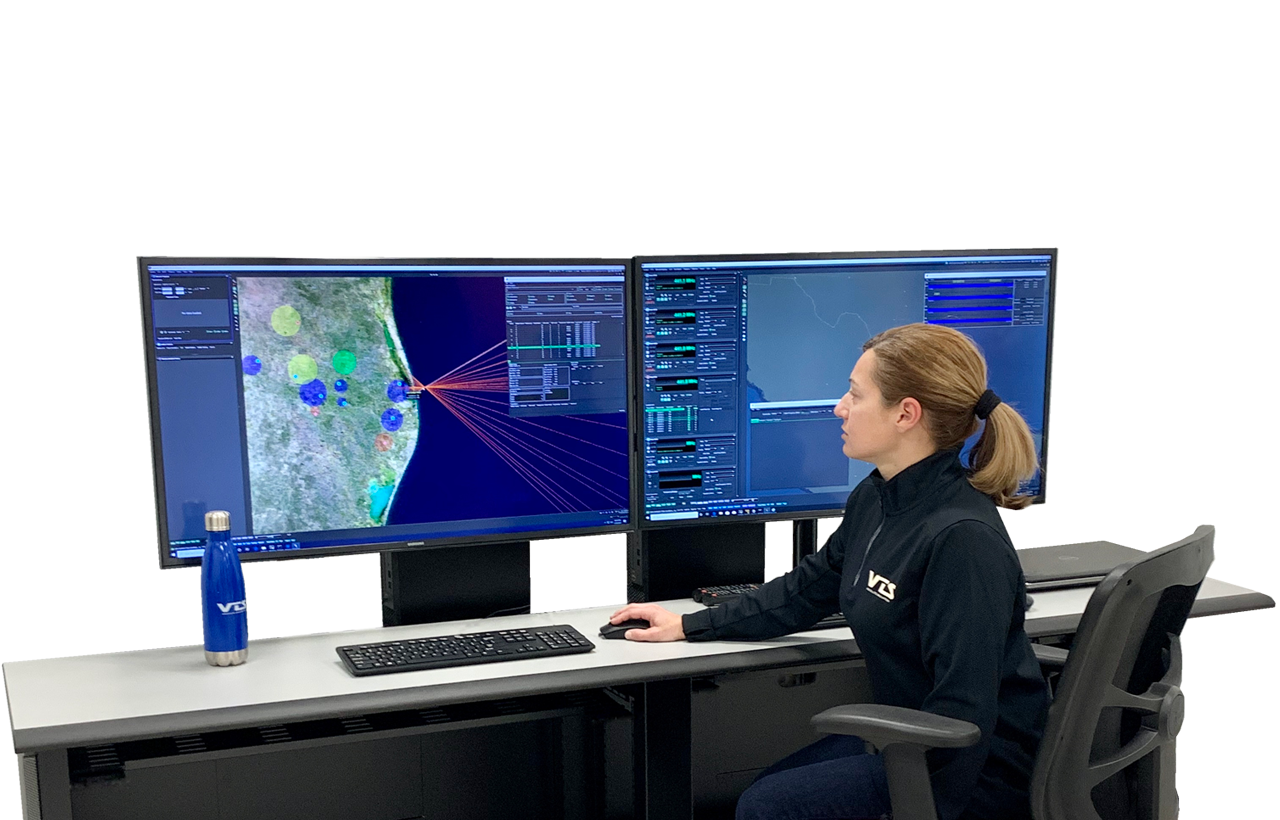 Enhanced Situational Awareness
We improve signals intelligence (SIGINT) situational awareness with our signal processing and geolocation technologies for intelligence, surveillance and reconnaissance (ISR) systems. We enhance SIGINT situational awareness through graphical user interface tools and data analytics to reveal intelligence information in a sea of data. We innovate by fostering government and industry collaboration using an open architecture approach and tackling tough SIGINT challenges.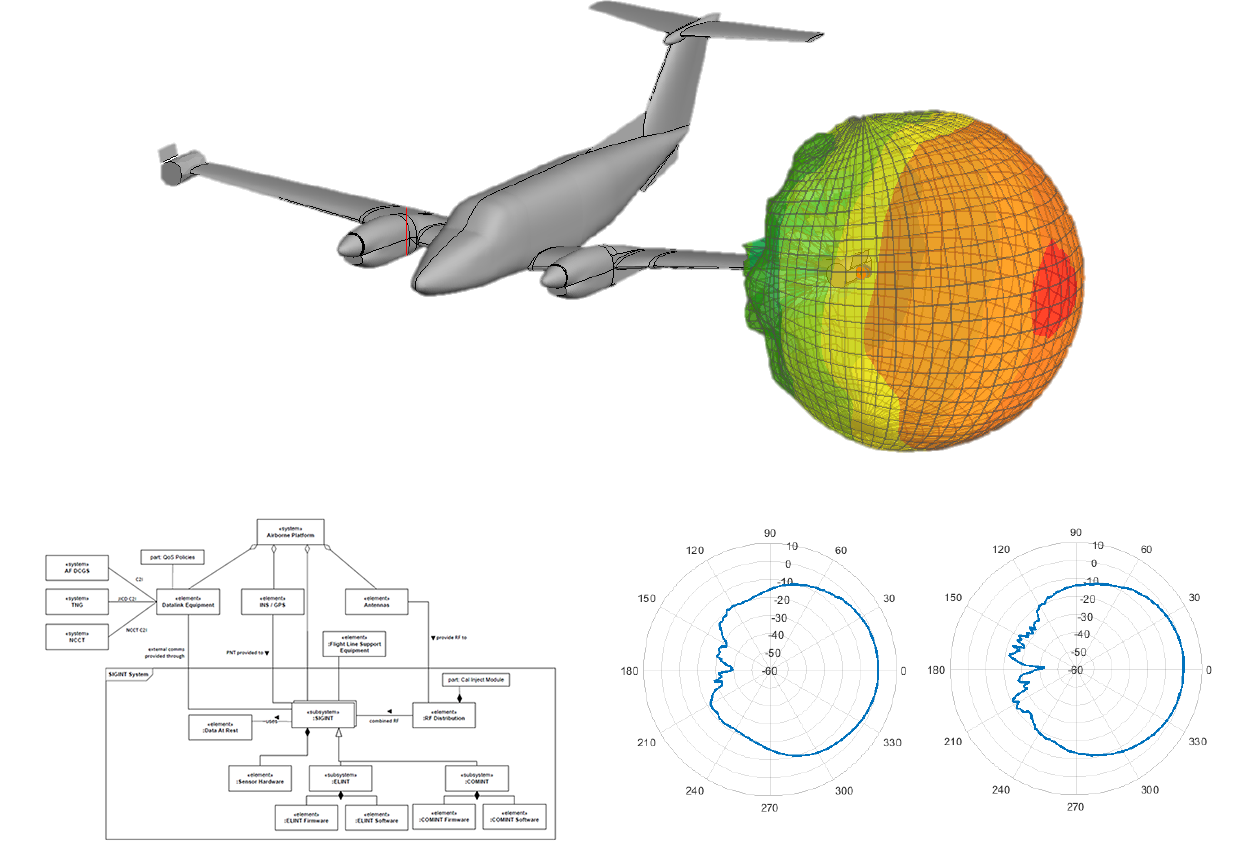 ISR Software and Systems Engineering
We put the ISR mission first by selecting, assembling and integrating the right technology for a mission. Our Agile engineering approach enables rapid signals intelligence (SIGINT) technology insertion in ISR platforms. Iterative ISR software engineering allows us to sprint through projects while providing customers with transparent visibility into:
System concept of operations creation and requirements definition

System and software model based system engineering (MBSE) design

Signal processing development, including electromagnetic emissions analysis, direction finding and geolocation
Antenna and antenna array design and co-site interference analysis.
ISR mission equipment design
System integration and test, and operational test and fielding
Signals Intelligence (SIGINT) Tools for Enhanced Operator Experience
We use human factors engineering principles backed by warfighter usability testing to deliver superior signal collection and exploitation toolsets.
Graphical operator exploitation toolsets built on service-oriented architectures to seamlessly integrate collection, analysis and reporting across multiple users and locations
Electronic order of battle visualization backed by analytic algorithms for smart data collection and deep information analysis to uncover patterns of operation for known and unknown electromagnetic emissions
Reporting and export services to disseminate intelligence fast and easy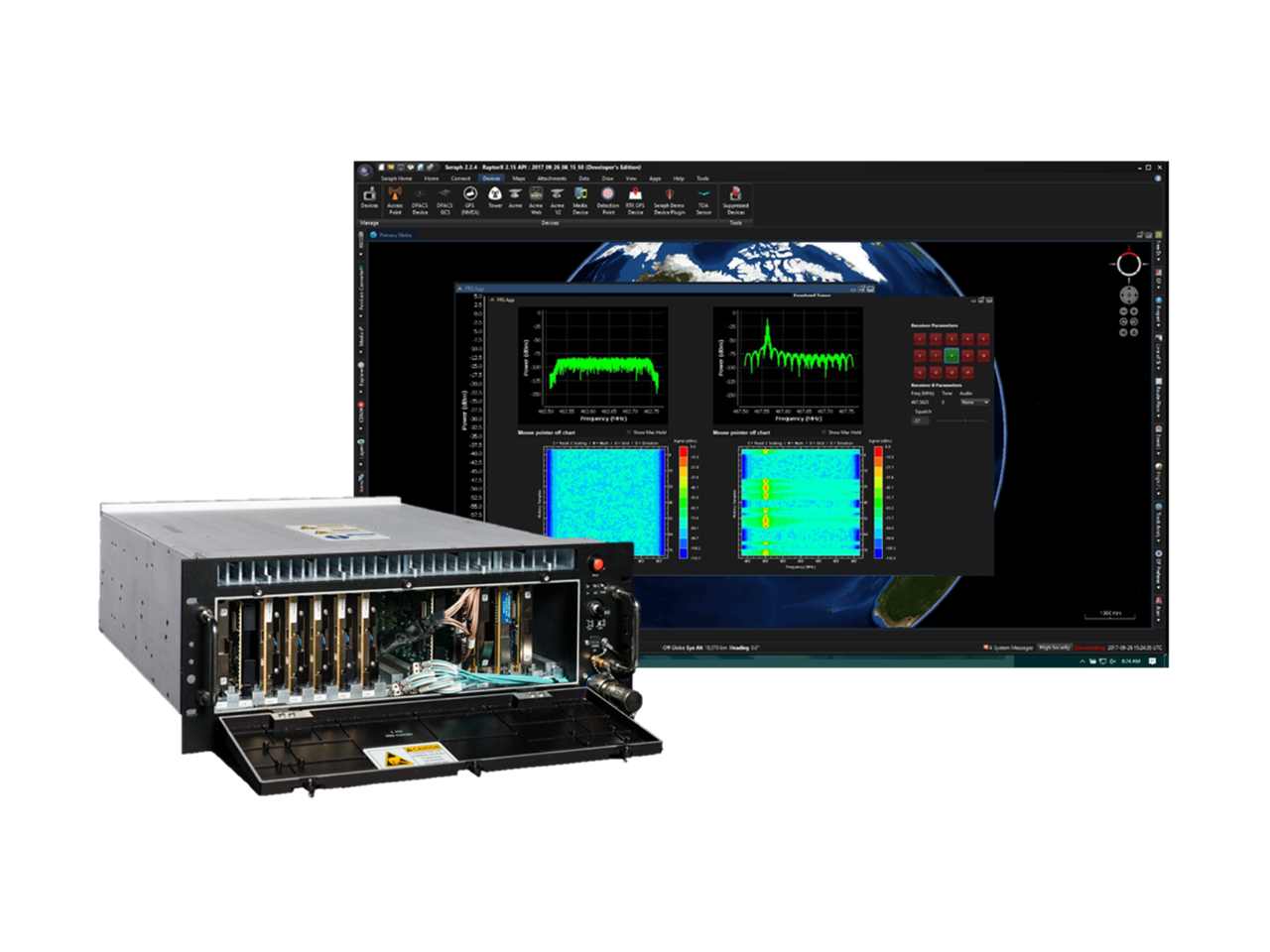 Signals Intelligence (SIGINT) Exploitation Software
We develop embedded real-time signal exploitation applications using open architecture frameworks, such as REDHAWK/TOA, to provide reliable and portable best-of-breed exploitation technology. Our software technology encompasses:
Embedded signal processing software operating within the constraints of airborne ISR systems to detect, demodulate, decode and geolocate traditional and modern signal waveforms 
Open direction-finding and geolocation software services based on mathematics algorithms pioneered by our scientists and found in many systems flying today 
System Integration & Test
Our extensive experience in aperture-to-enterprise signals intelligence (SIGINT) systems integration into airborne platforms spans system calibration, mission equipment integration, air-ground datalink integration, ground station integration, flight testing, mission operations testing and fielding. We excel at:
Aperture integration and performance test
Sensor integration and field test
System interoperability test
Geolocation performance test
Ground station integration and user test
System and software accreditation
Open Architectures & Agile Development
Our approach to open architecture (OA) systems leverages open software frameworks and technology standards, as well as supporting business and process models. The benefits are significant: rapid deployment, commonality across multiple systems and reduced development and deployment costs. Our OA approach dovetails with Agile development, speeding delivery and easing insertion of new technology.
At the heart of our approach is egoless collaboration with government agencies and industry partners. Together, we advance OA technologies – such as Open Mission Systems (OMS), REDHAWK/TOA and RAPTORX frameworks – and standards – such as Sensor Open Systems Architecture (SOSA), Modular Open RF Architecture (MORA) and Modular Open Systems Approach (MOSA).
Machine Learning & Analytics
We enable our customers to "see the forest" (relevant information) for "the trees" (massive amounts of data).
Our signals intelligence (SIGINT) systems enable our customers to transform signal data into information that addresses their intelligence questions. This provides real-time actionable intelligence for complex situations for the warfighter intelligence community.
Behind this simplicity, we use analytic algorithms and advanced data visualization technology to solve difficult SIGINT problems and create effective exploitation solutions for warfighters.